Charl Marais – Freediving Instructor-Trainer From Cape Town,
Visiting Johannesburg and hosting a Freediving BOOTCAMP
here at SCUBAVERSITY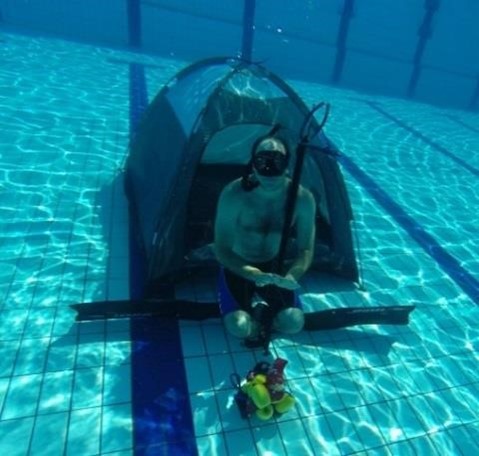 PADI Instructor-Trainer (current)
PADI Master Freediving Instructor (Current)
First Response Instructor-Trainer (Current)
CMAS Apnoea III* Instructor-Trainer (Previous)
RAID Freediving Instructor-Trainer (Previous)
PADI Dive Master (Current)
SAMSA B-cat diving skipper (Current)
Charl started his diving young:
As he grew up between the unforgiving Atlantic Ocean and Namib desert in small-town Namibia diving came quite naturally. With little else to do, one had to find and create your own entertainment. The ocean was an obvious choice, and he started snorkel diving at the age of 5 years old. At some point in his life, no one would need to look for Charl, because the place you would find him is somewhere on his bicycle, in the middle of nowhere, next to the ocean. There he would sit and study the wave and current interactions in the sea. If he was not there, he would be out operating on west-coast snoek vessels, learning about navigation, sea life, and boating.
Starting his diving career in 2002:
In Port Elizabeth, Charl has focused on the belief of "safe diving through knowledge", reading up as much as possible on every subject, and often talking to dive medical practitioners.
While completing his Masters in biological sciences:
Charl completed a Dive Master (DM) course at Stellenbosch University. Charl then took on the portfolio of freediving and spearfishing at Maties Underwater, and it has been one learning curve after another since then. After training and teaching with many instructors, Charl met Trevor Hutton (Trevor Hutton Academy), who eventually became his mentor and friend. Trevor taught Charl all he knew and took him under his flank.
Trevor Hutton trained Charl as a Freediving instructor:
Giving him the following statement "I have taught many to dive and told them how to teach, but you are the first I have taught how to teach diving". Taking this to heart, Charl devoted his time to ensure he understands how to teach diving to all students from all walks of life and training his diving skills.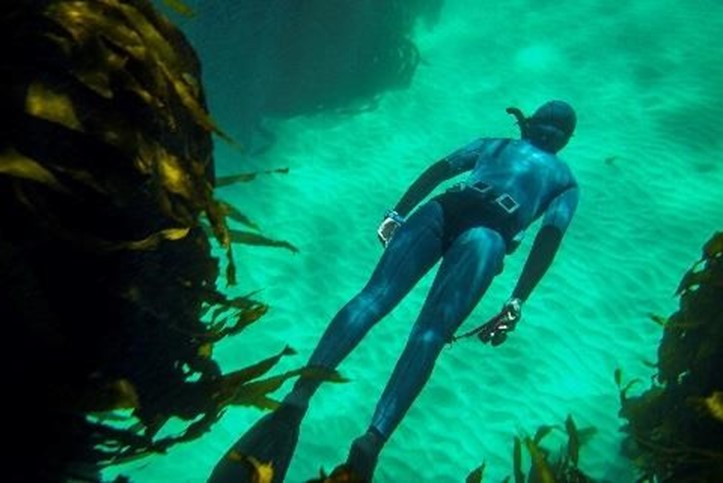 After Varsity:
Charl got recognised as an honorary member of Maties Underwater and got involved with False Bay Underwater and the Bellville underwater club, to start a larger scope of freediving in Cape Town. Since then he has flown to various countries promoting freediving, and diving in some interesting locations like Denmark, Zambia, Zimbabwe, Lesotho, South Sudan, Namibia, and the UAE.
Preferring to stay humble:
Charl has focused his efforts on teaching lesser-privileged individuals and is avidly pro-active in the social development schemes of universities. According to Charl, there is no joy if you cannot use what life has given you, to give back to life itself. He is also quite involved in bay clean-ups, and tidal pool biome management, to find more sustainable ways of cleaning and keeping the tidal pools safe for use by humans and sea life alike.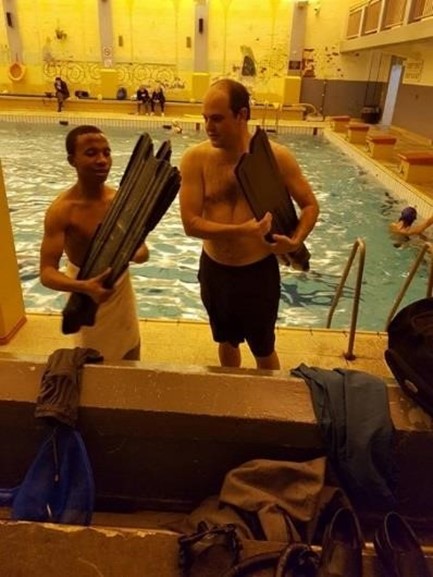 The moments Charl is most proud of:
When the divers he trained took part in national championships of spearfishing, and when his students registered 7 national records and one world record in spearfishing. His instructors are working in various institutes around Cape Town (Animal Ocean, Cape Water Sports, DiveAlot, Cape Town Dive Center, Pisces Divers, and sports clubs), with instructors trained in Freediving around Mozambique, New Zealand, Australia, and Greece. Recently, Charl has been training and coaching the CMAS 5th woman spearo in the world.
To sum up, the journey that Charl has taken:
It is a route of self-exploration, moving from one teacher to another to learn, teach and help where possible in order to grow, sustain and promote good diving and freediving habits. The above, in order to give YOU the best and safest training possible.
His favorite saying
"You cannot call yourself knowledgeable in any subject if you have not had at least three teachers (points of view) in that subject"
rings true to his actions, creed, and method of teaching.